GET A TITLE LOAN & KEEP DRIVING YOUR VEHICLE!
Apply Online
When you apply, you will need a free and clear vehicle title in your name.
Vehicle Inspection
Bring your vehicle in for a quick inspection.
Get Approved
Your application will be reviewed and once approved...
Get Your Funds
You will receive your funds immediately
We Make It Easy to Qualify for Car Title Loans
At Lake Title, we are the preferred provider of car title loans near Gainesville.
Our location in South Georgia makes it easy for Florida residents to come to visit us and get the title pawn services they need.
If you are in need of quick cash and live in Gainesville or anywhere in South Georgia, we are here to help.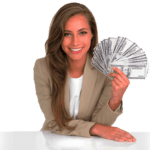 Fast Approvals.
Our friendly online application process usually takes just a few minutes. Once you come into our office, we will give you funds immediately, and you can use it for your emergency expenses right away.
Competitive Rates.
We are committed to giving our customers the best experience possible. Car title pawns are secured by the equity in your vehicle. We even offer a 30 day interest free option for new customers.
30-Days Interest Free & Special Promotions.
We offer different promotions, such as 0% interest-free loans for 30 days, free gas cards, and a referral program that lets you earn up to $50 for each person you refer to our title loan office.
No Credit Check Required.
Car title loans with no credit checks means that your credit will not be affected, and your approval will not be denied because of bad credit. We don't worry about your credit score when it comes to approving customers for a fast title pawn because in this case your vehicle is your credit.
Visit Us Today for Car Title Loans near Gainesville, FL.
If you live near Gainesville or anywhere else in Northern Florida and need a car title loan, Lake Title is here to help. Start planning your trip now, get an email car title loan quote online at our website, and get the quick cash you need from Lake Title!